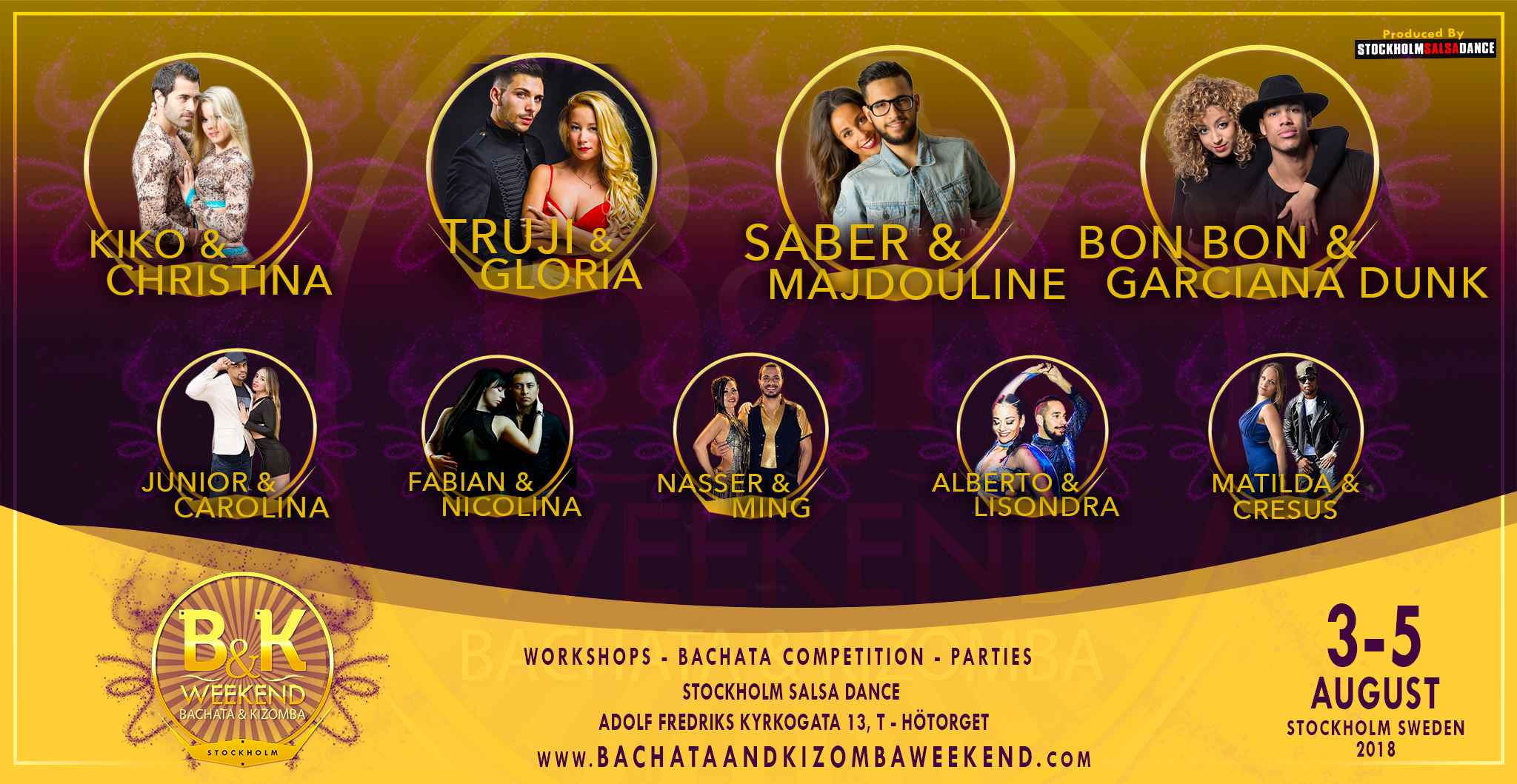 Bachata & Kizomba Weekend
ANMÄLAN TILL B&K ÄR STÄNGD!
INKÖP AV FÖRKÖPSBILJETTER TILL B&K VIA WEBBEN ÄR NU STÄNGT!
DET GÅR ATT KÖPA BILJETTER OCH PASS VID DÖRREN!
KONTANT BETALNING GÄLLER DÅ!
Stockholm Salsa Dance is proud to present the 7th edition of Bachata & Kizomba Weekend in Stockholm, Sweden! The event will take place August 3th-5th 2018!
Prepare for a weekend with inspiring workshops, great parties and fantastic dance shows! And last but not least – the official Swedish Bachata Championship!