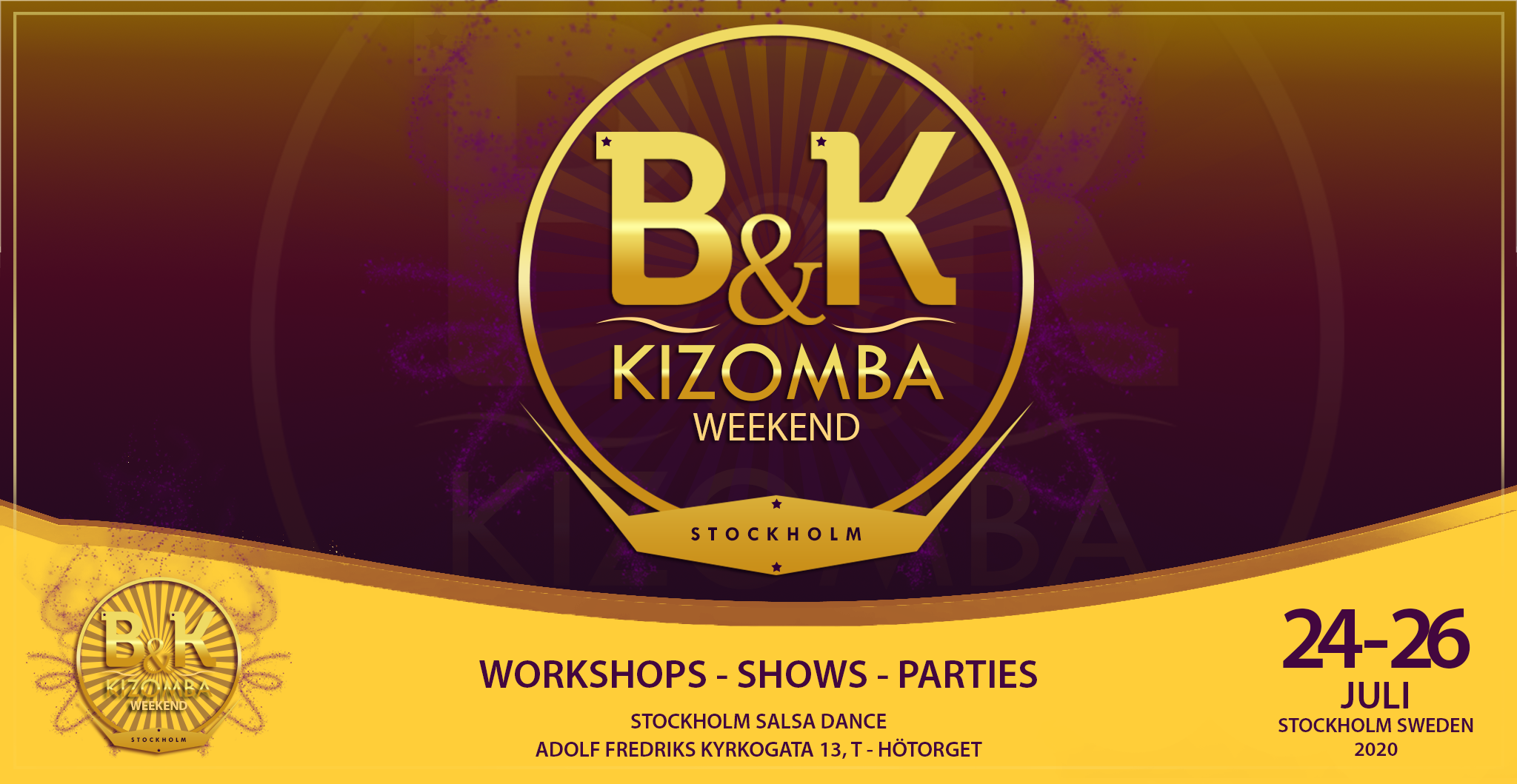 B&K Kizomba Weekend
ANMÄLAN TILL B&K KIZOMBA WEEKEND ÄR ÖPPEN!
Stockholm Salsa Dance is proud to present the 9th edition of Bachata & Kizomba Weekend in Stockholm, Sweden! This year we will have two separate weekends, one dedicated for only Kizomba/UrbanKiz and one for Bachata. The Kizomba weekend will take place July 29th-31st 2022!
Prepare for two weekends with inspiring workshops, great parties and fantastic dance shows! And last but not least – the Scandinavian Bachata Master Championship!
OBS! Onlineförsäljningen av biljetter till B&K stänger fredag 29 juli kl12.00. Det går därefter att köpa biljetter kontant på plats. Välkomna :-)!